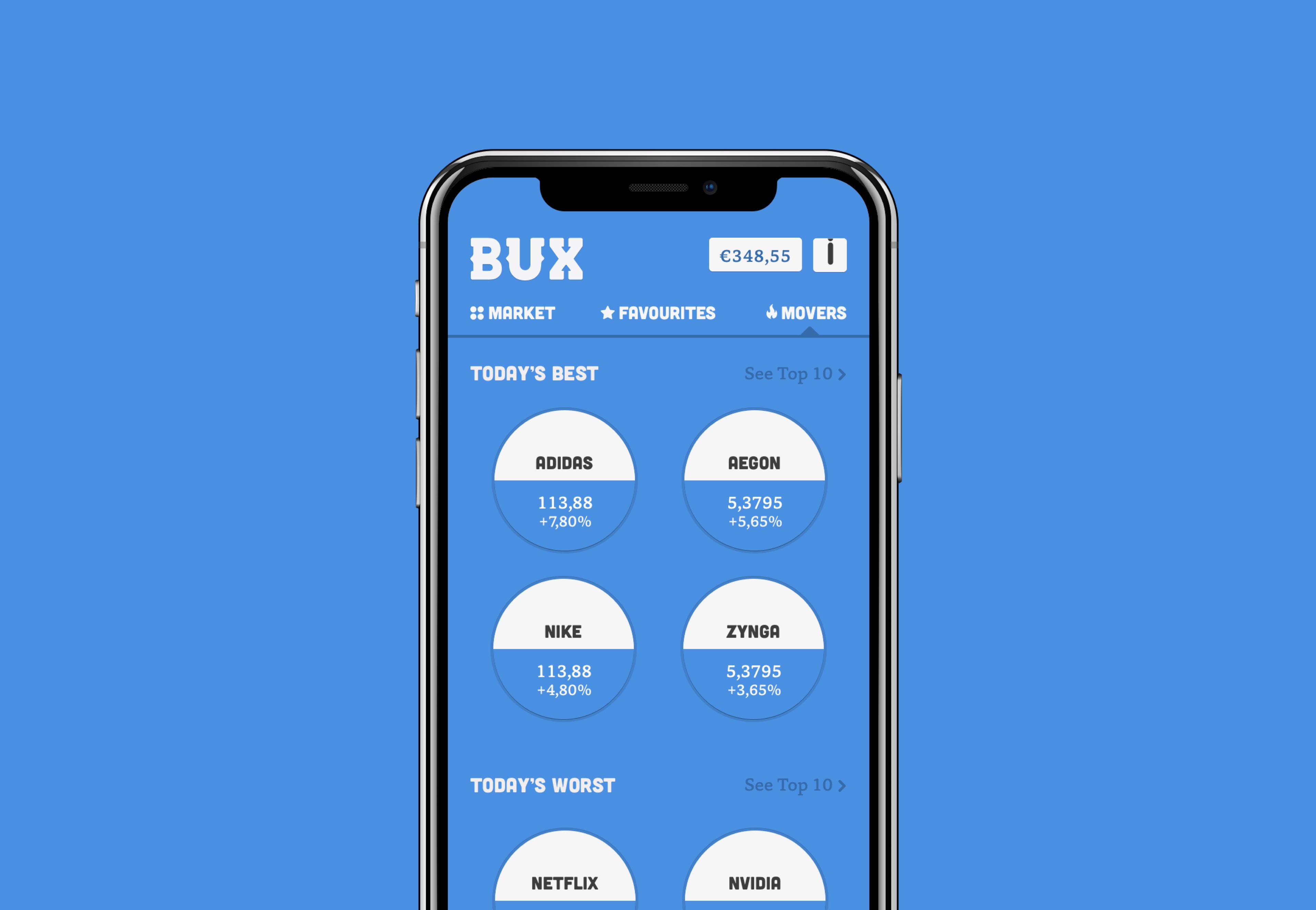 Overview
BUX X is a stock trading app based on CFDs with a peculiar look and with the mission of introducing and teaching people to the financial market. With clear statements and limitations in order to protect people's money, BUX X has got its spot in Europe and with its original design clearly stand out from the traditional brokers.
---
My role
During my first years at BUX I worked together with another Product Designer iterating e improving certain areas of the already launched app.
One of the first things I did was to define and create a Design System of the current elements, something that helped us to speed up the process of future features.
My role was mainly focussed on the Social part of the app. Being in charge of the improvements and redesign of the areas such Profile or Chat areas.
User research and user testing were processes involved since the very beginning in order to discover and validate hypothesis and prototypes. And we did several events at the office with current users to brainstorm and test with them new ideas. But also we got lots of good input and feedback that helped us in future features.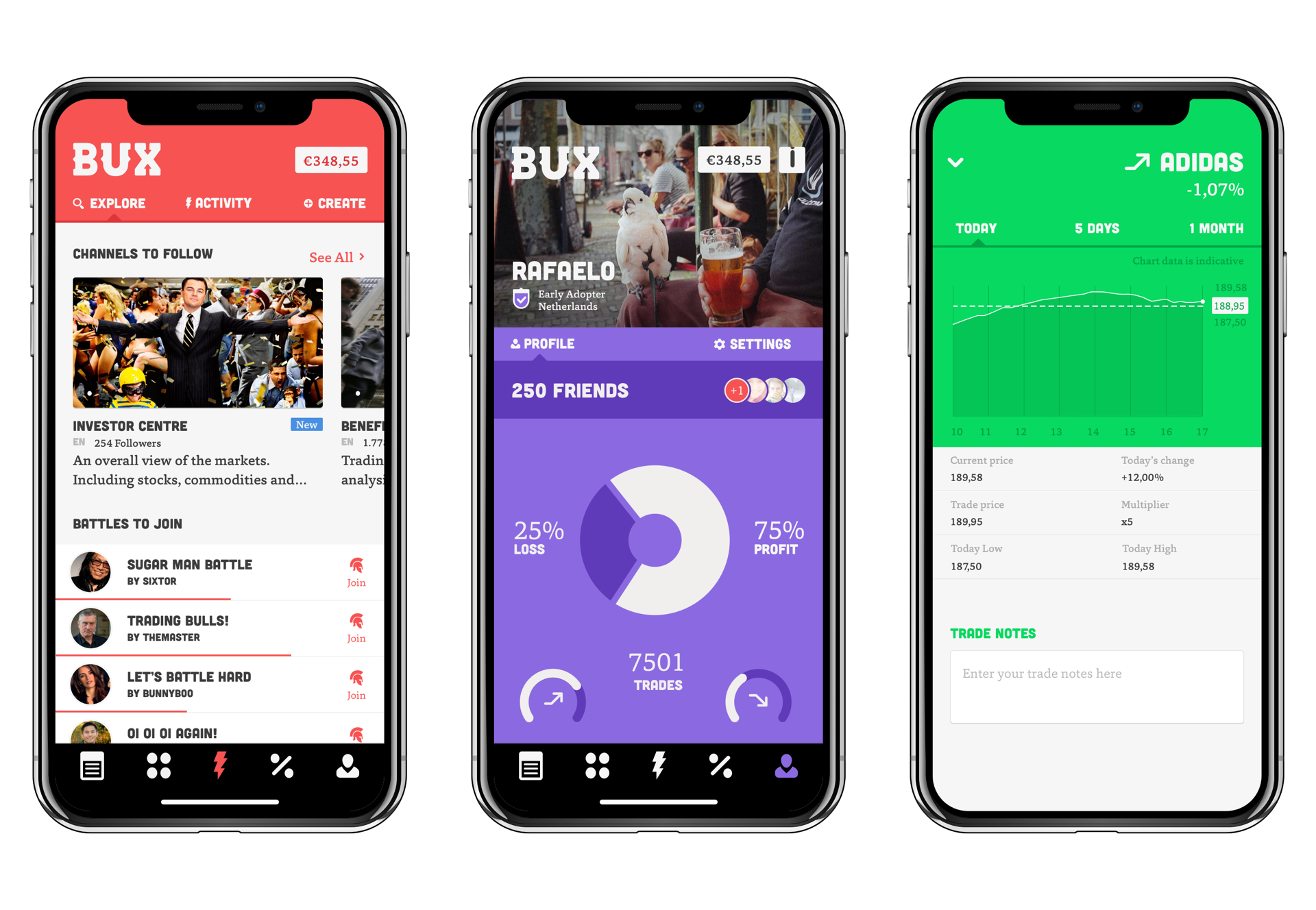 ---