Mission
The new Peugeot 108 has been recently launched in The Netherlands together with the Design Your Life campaign. It was needed a activation that perfectly matched with the new car.
We created the concept and Facebook was the way to go. We moved away of the classical Facebook app and went into a more Facebook Connect Site, removing with this all the limitations that the first option has.
Design Your Live allows you to show yourself in the new 108 and win a Peugeot 108 for a weekend.
Experience
The campaign site needed to be easy and accesible from any device. I defined a 3 steps journey: Connect -> Create -> Share as a core of the experience. A journey that serves the business goal and the user experience.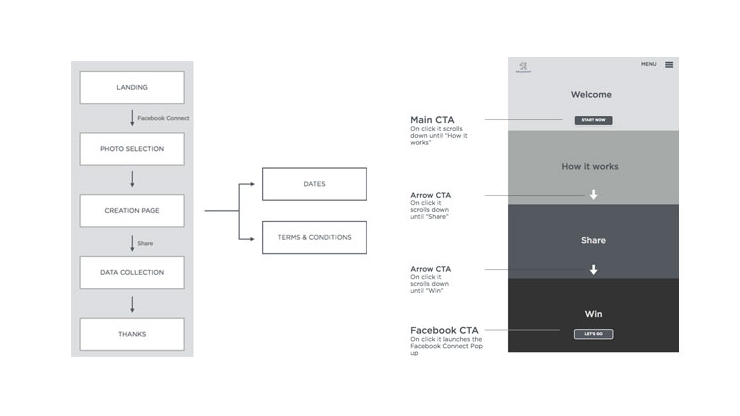 The introduction screen drives the user through the instructions, ending with a clear call to action to Connect with Facebook. Your most popular photos are selected and shown. Here I have included a "shuffle" option to still give a bit of control to the user, who can click and get other set of images.
Then the 108 is rendered with the user's pics. A 108 that is possible to move and turn around to see all your pictures.
Process
I made the wireframes and rapid prototype in Keynote. This was a first and great experience using Keynote as a UX tool. I could represent and define most of the animations of the site.

A clickable PDF and a more accurate prototype in Axure were presented to the client and used for the developers for the implementation.
The prototype really helped to everyone and specially the developers to understand the flow and how the different slides were covering up the previous ones. The rest of animations came later during the design and first demos.
Design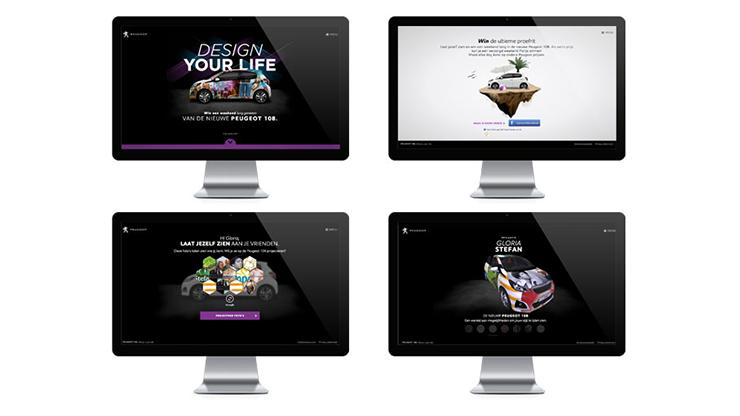 Results
Once the campaign ended, we measured three different areas and we saw great results: +24% awareness, +3% test drive bookings and +45% encouragement of Facebook Likes.
Note: This campaign ended in 2014. The website isn't live anymore 🙁 Sorry for any inconvenient.