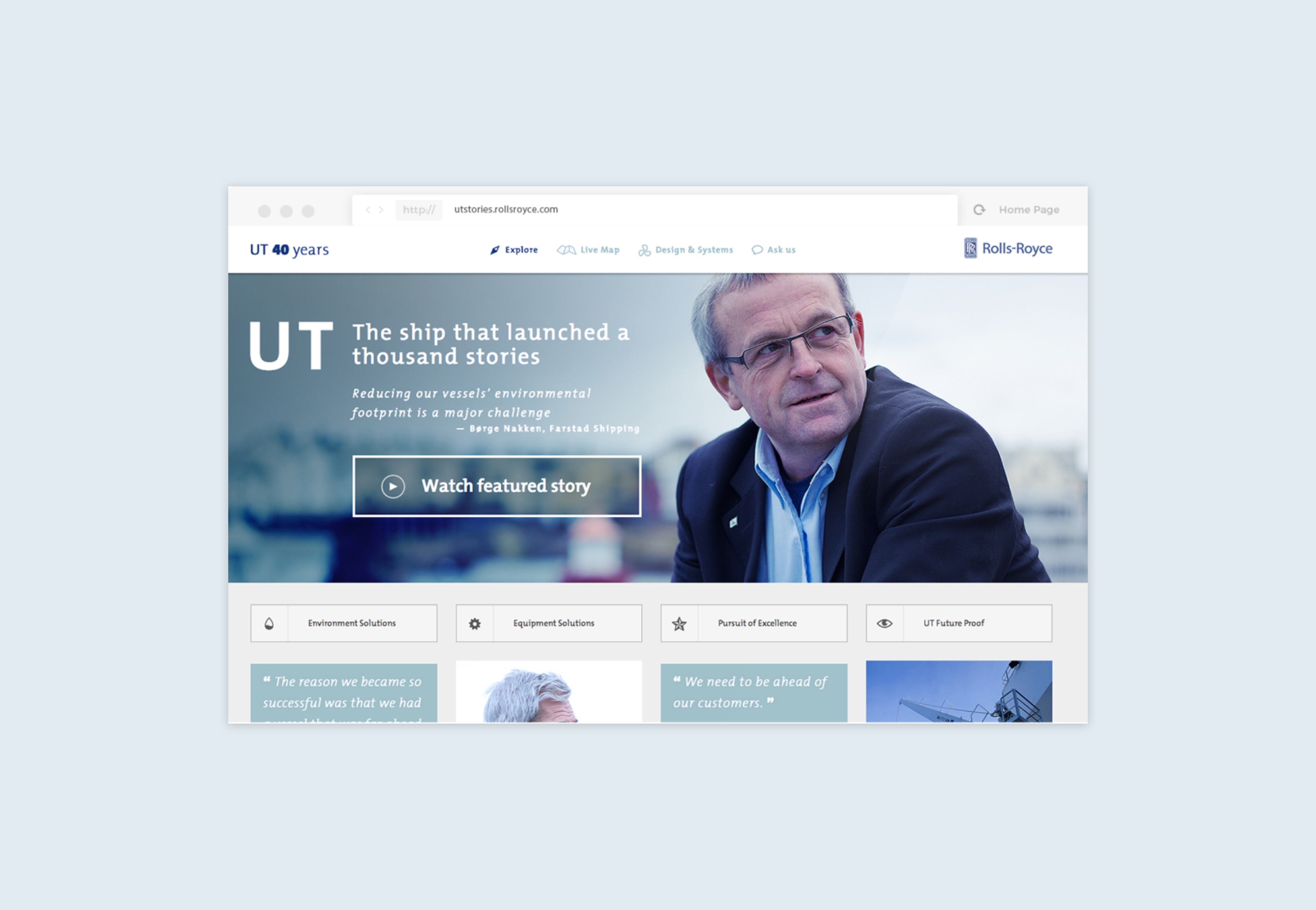 The challenge
We created a platform, "The Ship that Launched a Thousand Stories", to celebrate the 40th anniversary of the UT model by sharing stories and experiences of the marine community.
The platform is also a place where the community can submit their own UT experience and start a conversation with the Rolls-Royce Marine team.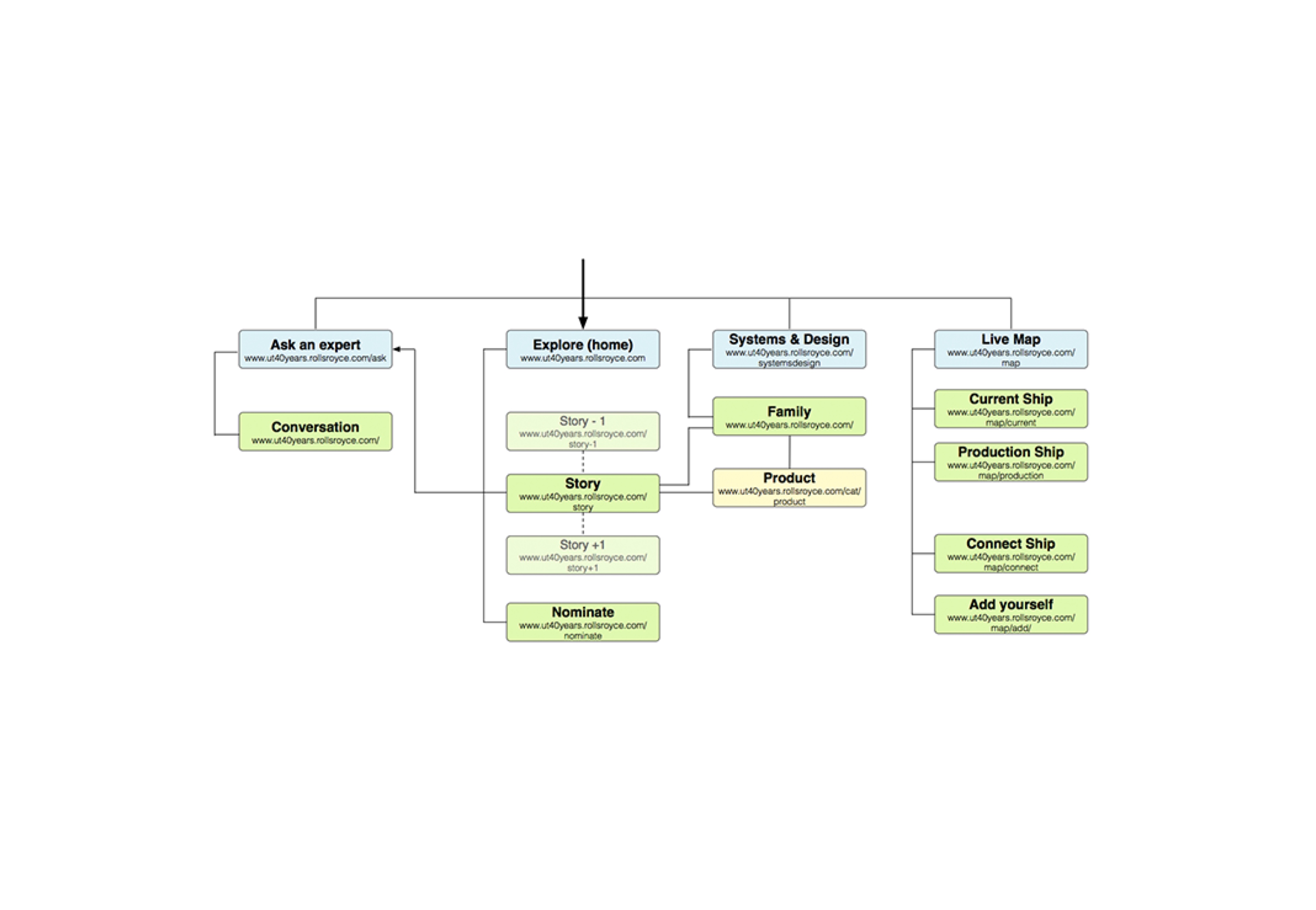 The platform needed to be easy and intuitive. And the content is leading the site. After defining personas and target group, a solid information architecture of the site was defined, organising the site in 4 areas: Explore, Live Map, Design System and Ask us. Covering the needs and fulfilling objectives of engaging and conversations starter.
Several interviews were made and shouted along the North sea and Mediterranean sea, providing a rich and engaging ongoing collection of stories around de famous vessel. We also introduced a Live Map where its possible to see the current location of the UT vessels around the world as well as the future ones.
The process
Starting by defining the business goals of the campaign, we started to design the estructure and main journeys of the site. A clear sitemap came first and then I start to sketch the possible layout.
I made full detailed wireframes for desktop and mobile using Omnigraffle and Photoshop. And provided a prototype of how the responsiveness needed to act on the background header image based on Foundation framework.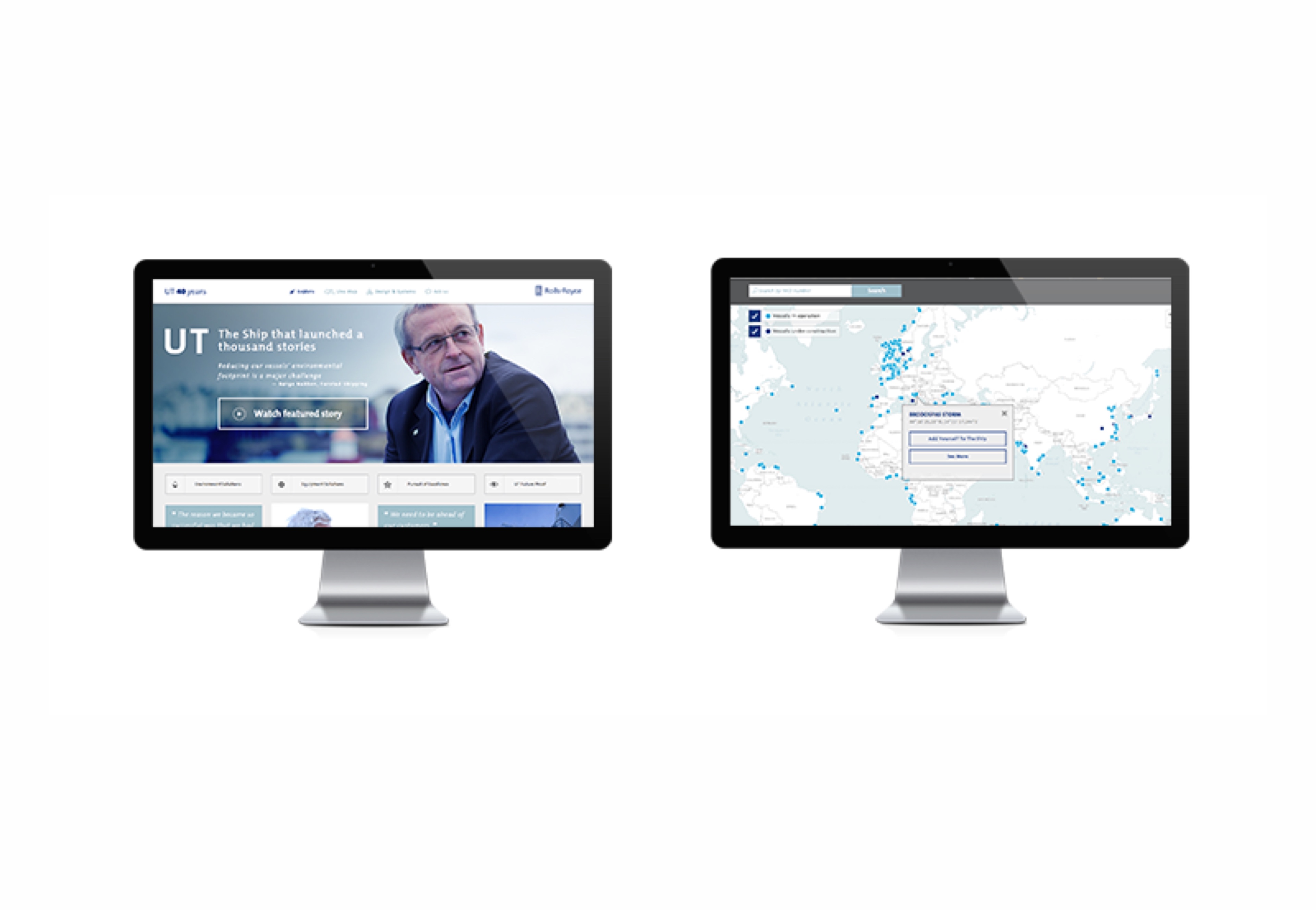 This campaign was live between 2014 and 2015